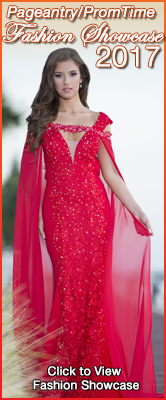 It's hard to believe that another year has passed since I last wrote about getting your body in great shape for the Prom, beach, pool and vacation. These are such wonderful thoughts to brighten up a gloomy, cold winter's day. Of course, winter is a great season to maintain your current body shape without having to worry about how you look in a swimsuit or how you look wearing your more revealing summer wardrobe.
Winter is the time when you can wear more clothes to keep you nice and warm and to keep those few extra pounds you may have gained under cover. But it is now time to time to pay the piper his dues and once again return to taking your health and fitness training seriously.
Taking your fitness training seriously again also means taking time away from your current busy schedule to give more time to your fitness training. I know what you are thinking—how I can find more time for fitness training when I don't have enough time to fit everything into my current schedule? This is a very valid concern but I have the answer and a solid plan for doing so. All you have to do is squeeze one hour of training into 30 minutes.
Now you're thinking, how will I fit one hour of training into only 30 minutes? You do this by combining your cardio training with your upper body muscle toning exercises. This is done by walking on a treadmill at a moderate pace. Try somewhere between 3.5 to 4.5 miles per hour. At the same time you are briskly walking you also use a set of dumbbells for exercising your upper body. Once you get your coordination under control, you'll combine upper body toning exercises to find that walking on a treadmill works fantastic. Of course you do not have to walk on a treadmill. You can also walk on a walking track in a park or anywhere around your neighborhood.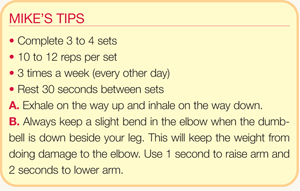 There are several good and effective upper body exercises that I have written about in previous articles that you can perform while at the same time doing your cardio training. Dumbbell Bicep Curls is a great exercise for toning the front of your arms and Tricep Extensions is perfect for training the back of your arms. For training your shoulders the Dumbbell Press, Dumbbell Lateral Raise and the Dumbbell Forward Raise are perfect to perform along with your cardio training.
Now that I have planted the seed of thought all you need to do is start combining your muscle toning and cardio training workouts. I do suggest starting off with a slower cardio pace until you feel comfortable. You can then begin increasing your pace.
You now have the perfect technique for combining cardio training and muscle toning exercises to burn fat and tone up your body all at the same time. As always, keep up the great work, train safe and train smart.
Mike Mauney is a personal fitness trainer certified by the National Federation of Professional Trainers. Mike specializes in personal fitness training for women of all ages. For more than 18 years, he has been training dancers, models, cheerleaders and pageant and swimsuit contestants of all ages and competition levels (local, state, national and international). His daughter, Michelle Mauney-Lowery, was Miss North Carolina USA 1995. Some of Mike's training credits include: Miss USA 2005 Chelsea Cooley, Miss Teen USA 2004 Shelley Hennig, Mrs. International 2004 Tammy McDonald, Miss USA 2003 Susie Castillo, Mrs. International 2002 Tonya Matney, Miss United States World 2001 Carrie Stroup, Mrs. United States 1999 Janice Ward, Miss Teen USA 1998 Vanessa Minnillo and Mrs. America 1994 Keyna Baucom. His web site is www.bodydesignbymike.com.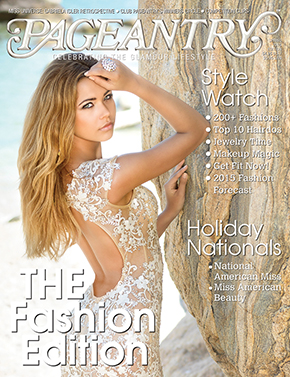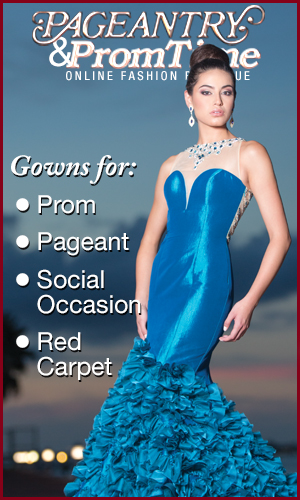 YOU CAN GET IT ALL!
Click and see for yourself!