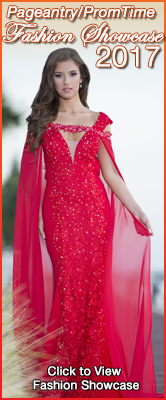 Backstage Beauty

Soft feminine is the style for the new year, and we've got the inside scoop on how you can achieve it easily.

T

rends were less discernible on the runway for this season, with designers often creating their own looks. Despite the seemingly endless choices of styles, the makeup trend for Spring '09 is simply elegant and soft.

Any glitz that is being added this season comes in the form of splashes of vibrant color and sparkle. These are simple to apply and can add an intense theatrical edge, which is great for evening or formal makeup looks. Overall, the dominating imagery is soft feminine.

As the year moves forward, we will start to see a far-reaching mood emerge with the 80's gothic looks creeping back into fashion. That new mood also represents a shift toward softer, prettier shades and application. The look is simple, clean and is reflected with heathery purples, soft pale pink, warm rustic oranges and browns or various shades of soft toned greens. Combining a lavender eye shadow with a light pink lipstick and just a tad bit of barely-there blush is a wonderful combination.

As for hair, look no further than simple and soft updo's, with braids being a big feature this season. The opposing look is sleek, perfectly-pulled-back hair giving a super modern minimalism look, and again featuring clean, soft makeup colors and application. To achieve this season's makeup looks, here are some backstage makeup artist tricks of the trade for you to try:

Evening Shades:

Before applying your lipstick, blend some foundation over the edges of your lips. This way you'll achieve the natural color of the lipstick tube, which will look great with a smokier eye makeup. The combination will give you the perfect look for any evening affair.

Once Upon A Time:


To get fairy tale-inspired flushed cheeks, apply a cream blush to the apples of your cheeks and blend, adding a tiny bit over your nose. Cream blush has a softer effect on the skin than powder, and is easier to blend into the skin, which creates a very natural effect.

Toning It Down:


If you do not have a cream blush, you can tone down a too-bright cheek color by applying a touch of foundation over the color to give cheeks a more subtle, flush finish—the effect is wonderful and produces a look that is radiantly healthy.

The Match Game:


The cream blush can double as a matching lip color. Be sure to line your lips with a lip liner that is almost the same color as the cream blush. The liner will create the clean edge that is needed to achieve this soft, clean effect.

Be Down With Brown:
For a softer eyelash look, apply brown mascara at the base of your lashes and black mascara just at the tips. It will give eyes a dreamy look and emphasize the ends of your lashes. Brown mascara is a very effective color to create emphasis for any eye color.

Glowing Results:

In order to achieve the radiance of the soft feminine look this Spring, all you need are some basic colors and neutral shades, and you'll create a natural glow that will look both timeless and modern. Pair this look with a few simple updo's and you've got a quick and easy look that will most certainly turn some heads.

Made In the Shade:
For a full, clean brow look—even if your brows are not perfect—apply a brow powder in a shade that matches your brows. Start by brushing brows up, and then fill in with powder under the arch for a more pronounced look.

Where There's Smoke:


You can easily create a diffused, smoky eye by lining eyes with black pencil liner, smudging it with a brush and then dusting a brown shadow over top to warm it up. This technique is especially effective when creating a softer evening or formal makeup look.

Remain Focused:
When wearing smoky eye makeup for evening, keep the rest of your face natural, matte and clean. Wear a nude lip color. It will keep all focus on your eyes.

What You See Is What You Get:


Neutralize your natural lip color by blending foundation over the edges of your lips before applying lipstick. It will make the finished lip color look truer to the shade you see in the tube.

The Softer Side:


To soften any bright-colored eye shadow, layer a neutral cream shadow like gray or brown underneath. This will help mellow the intensity of the vibrant shade.

A Healthy Glow:


To make skin glow as if you've been drinking 10 glasses of water a day, highlight cheekbones with a frosted off-white shadow.

Christina M. Kane is the founder and Chairwoman of the web site Make-upChannel.com, an online career and education company serving the beauty industry. Ms. Kane is a qualified makeup artist and aesthetician who holds diplomas from ITEC, London; Cidesco, London; Confederation of Beauty Therapy and Cosmetology, London; Dr. G.M. Collins School of Aestheticians, Paris; Linda Meredith Make-up School, London; and Portobello Beauty Therapy College, Dublin. Ms. Kane is a former booking agent for makeup professionals and owner of one of the largest accredited makeup schools in the United States.

For the complete behind-the-scenes story and all the details on this and other exciting competitive events from across America, as well as a wealth of advice to improve your chances of victory, be sure to Order Pageantry today.

Read More Makeup Tips

Makeup: how to, step by step, cool makeup, modern makeup application, prom makeup, fashion makeup.

Winter 2013

Where There's Smoke, There's Fire

Take your personal glamour to a new level with the "Smoldering Eye" look that can be perfect for your beautiful evening gown or a night on the town.

By Sommer Isdale

Fall 2013

By using a wider range of colors, including orange and gold, this season's makeup styles can make a fast and smooth transition from day to night.

By Shantell Tavarez

Summer 2013

This summer's biggest makeup styles are all about standing out by keeping your colors and accents basic.

By Shantell Tavarez

Spring 2013

Some of the best makeup looks for spring will involve combining popular looks from the past, present and even the future.

By Shantell Tavarez

Winter 2012

By accentuating either your lips or your eyes, you can create a simple, lasting look that will blow people away at any occasion.

By Shantell Tavarez

Fall 2012

Your days and nights are both set this fall when you take advantage of the alluring looks of dark, intense colors.

By Yahaira Rosario

Summer 2012

Skin tones can be kept basic this summer by simply sticking to a familiar rosey foundation.

By Yahaira Rosario

Spring 2012

Glitter is this season's key to giving your eye lashes a look that will make everything about you sparkle.

By Yahaira Rosario

Winter 2011

The winter season can seem bleak and colorless, but simple tones and styles can be your eyes' best friends.

By Yahaira Rosario

Fall 2011

Pulling it off

If you think this season's makeup styles won't fit your look, there's only one way to find out—just try it.

By Emily Saunders

Summer 2011

By focusing on your face's more subtle features, you can really add an impact to your eyes this season.

By Summer Posey

Spring 2011

Turn your day makeup into a sophisticated, dramatic night look by following a simple list of helpful tips.

By Myriam Fux

Winter 2010

The right color combinations can give you an enhanced dramatic look to master your formal evening affairs.

By Myriam Fux

Fall 2010

By recognizing your skin's undertone, you can choose the right colors to give your face an electric charge this fall.

By Myriam Fux

Summer 2010

This summer's ideal look is about creating a golden tan palette to display your light makeup style for any occasion.

By Myriam Fux

Spring 2010

Taking advantage of your own unique facial features allows your makeup style to set you apart from everyone else.

By Myriam Fux

Even if your eyes aren't your best feature, choosing a successful makeup style only works if all of your features are in sync.

By Myriam Fux

Winter 2009

Using the right angles, your favorite colors and subtle shading, you can turn your eyes into an artistic canvas to display your fun side.

By Myriam Fux

Fall 2009

By recognizing your skin's undertone, you can choose the right color makeup to give your face an electric charge this fall.

By Myriam Fux

Summer 2009

Pucker up, because beach season is coming and you're about to be kissed by the sun.

By Myriam Fux

Spring 2009

The greatest trick you can perform is making it look like you're not wearing any makeup at all.

By Myriam Fux

Winter 2008

Soft feminine is the style for the new year, and we've got the inside scoop on how you can achieve it easily.

By Christina Kane

Fall 2008

How the right colors can give you the hottest face in this cool season.

By Christina Kane

Summer 2008

You don't have to sacrifice your perfect look just because the summer sun is sizzling.

By Christina Kane

Spring 2008

5+5= A Perfect 10! These 5 foundation steps + 5 skin color choices add up to big improvements.

By Christina Kane

Winter 2007

What's My Style? That is the question.

By Christina Kane

Fall 2007

Get ready for football season and add a clean, crisp look to your cosmetics playbook by using classic accent colors.

By Ernie McCraw

Summer 2007

UV rays are bad for you—bad for your skin, your hair, and even your manicure. Chill out with these simple summer tips.

By Ernie McCraw

Spring 2007

These manicure and pedicure guidelines will turn your prom look from normal to knockout. For added glow, try the home spa treatment, too.

By Ernie McCraw

Winter 2006

Anatomy of Timeless Classics

By Ernie McCraw

Fall 2006

Beauty IS Skin Deep.

By Ernie McCraw

Summer 2006

The balmy season promises a good time to those who know how to avoid a makeup meltdown.

By Ernie McCraw

Spring 2006

Tips for glamourizing and smoothing your look for prom--the biggest night of your life.

By Ernie McCraw

Winter 2005

Just as you wouldn't expect to paint a masterpiece with a box of crayons, you can't achieve cosmetics perfection without the proper tools. This guide can help you make all the right strokes.

By Ernie Mccraw

Fall 2005

Deciphering the scientific terms for makeup ingredients can be the first step toward a more effective skin-care regimen.

By Ernie McCraw

Summer 2005

We're talking glistening, glowing, glossy, glimmery, glamorous, and gorgeous... from the face to the fingernails.

By Ernie McCraw

Spring 2005

To achieve a dazzling makeover for evening, start with your usual polished look, then add some drama.

Winter 2004

Fall 2004

Summer 2004

Spring 2004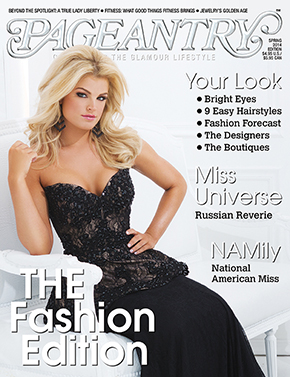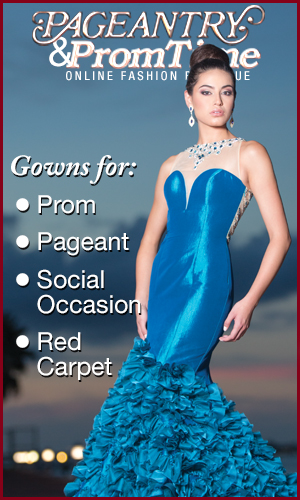 YOU CAN GET IT ALL!
Click and see for yourself!