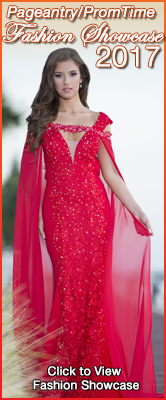 E

very day I receive many e-mails filled with questions. One of the most popular questions I receive is:

"How soon will I see a change in the shape and weight of my body?"

This question is not as easy to answer as it may seem. On average, most people will safely lose two pounds per week. However, there are several things you must consider when losing weight. Normally, the more a person weighs the more weight they will lose in the beginning of their training. If a person needs to lose 50 pounds, they may lose four or five pounds the first week. If a person needs to lose 10 or 15 pounds they may lose three the first week.

Eventually after a week or two passes, you will settle down to losing around two pounds per week. Some people may lose one per week and others may lose two. Everyone is different, which brings me to another item. Not only is everyone different in the amount of weight they need to lose, but they are also different in the amount of dedication they have to losing weight. Yes, I realize that everyone who begins a weight loss program feels that they are very dedicated and they are going to lose the weight. However, when they actually see what is involved in losing weight and reshaping their body, that is when they find out just how dedicated they really are.

One of the most important aspects of losing weight and reshaping your body is to be prepared mentally before physically beginning your program. It is important to know what you are going to be up against prior to starting your program. This will help prevent you from going into mental shock and giving up before you begin.

Let's talk about mental preparation prior to losing weight. First, you must realize that there is not a safe "quick fix" to losing weight or easily reshaping your body. Be prepared to work hard and only lose a couple of pounds per week. Also, remember that your body will retain water during a certain time of the month, which means you may gain two to five pounds of water weight during your menstrual cycle. Do not let this discourage you, because after that week passes you will then return to your pre-cycle weight.

Be prepared to perform cardio training five to six days a week with at least 30 to 45 minutes during each training period. One of the most important things about cardio training is to monitor your heart rate. Make sure to keep your heart rate beats per minute in a safe training range. If you are in good health try keeping your heart rate at 70 percent of your maximum heart rate. If this seems too intense, try training at 60 percent of your maximum heart rate. Example: If you are 20 years old, training at 70 percent of your maximum heart rate, your training heart rate would be 140 beats per minute. If you are 35 years old and training at 60 percent of your maximum heart rate, then your training heart rate would be 111 beats per minute. This training may be in the form of speed walking or jogging on a treadmill or walking track. You may also use an elliptical machine or stationary bike.

[continued below]

Tiffany Andrade,

Miss New Jersey USA 2008 and 2nd runner-up Miss USA Pageant 2008, demonstrates the correct technique for performing the exercise Tricep Dips. Photos by Mike Mauney/Body Design by Mike

[continued from above]

You must be prepared to complete several muscle toning exercises for your upper and lower body at least three times per week or every other day. I'm not talking about lifting heavy weights to build more muscle, unless, of course, you need to build muscle. I am talking about training with a light to medium weight range to develop toning and definition in your muscles. Completing three sets of 10 reps per set for each exercise is a good starting goal for your weight training. Always remember to rest 30 seconds between each set.

A healthy nutrition plan is always an important part of losing weight and reshaping your body. I prefer not to use the word "diet" because it sounds so discouraging before you even start. Learn to replace the "D" word with "Healthy Nutrition Plan." It sounds so much more encouraging.

Once you begin your healthy nutrition plan it is important to stick with it and try not to cheat. Many foods that you like will not be on your new eating plan, but you will be surprised how many healthy foods you can learn to enjoy. One good idea to help you get past cheating is to drink a lot of water. You should drink at least 80 ounces per day. Drink water whenever you feel the need to cheat. Remember, decreasing your caloric intake by 300 calories a day along with burning 300 calories a day should insure you lose at least one pound a week.

Now that you are mentally prepared for exercising it is time to get physical. Train hard, train safely and, remember, you knew it would be a challenge before you started and everyone likes to win a good challenge.

Mike Mauney is a personal fitness trainer certified by the National Federation of Professional Trainers. Mike specializes in personal fitness training for women of all ages. For more than 18 years, he has been training dancers, models, cheerleaders and pageant and swimsuit contestants of all ages and competition levels (local, state, national and international). His daughter, Michelle Mauney-Lowery, was Miss North Carolina USA 1995. Some of Mike's training credits include the following: Miss USA 2005 Chelsea Cooley, Miss Teen USA 2004 Shelley Hennig, Mrs. International 2004 Tammy McDonald, Miss USA 2003 Susie Castillo, Mrs. International 2002 Tonya Matney, Miss United States World 2001 Carrie Stroup, Mrs. United States 1999 Janice Ward, Miss Teen USA 1998 Vanessa Minnillo, and Mrs. America 1994 Keyna Baucom. His web site is www.bodydesignbymike.com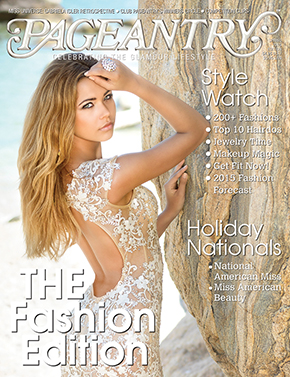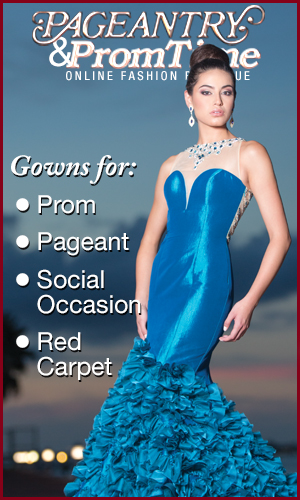 YOU CAN GET IT ALL!
Click and see for yourself!